Our National Directors lead new initiatives, support chapter expansion, and work in teams to ensure we can build strong and long-lasting intergenerational relationships.
Eman Khatri
CEO
Eman is studying Economics at Wellesley College. She has a passion for policy work, gender equity, and public health. After spending a summer interning for Cancer Legal Care, a nonprofit focused on helping cancer patients and their families navigate legal challenges, she developed an interest in public health policy. Through The Connected Foundation, she hopes to develop compassionate, sustainable intergenerational connections. In her free time, she enjoys reading & spending time with friends.
Bhav Jain
PRESIDENT
Bhav is studying Computer Science and Neuroscience at MIT. He is passionate about bridging disparities in access to health care & entrepreneurship in medicine. After learning about social isolation during conversations with his grandmother and senior immigrants as part of an internship with the Cambridge Health Alliance, Bhav co-founded The Connected Foundation to foster social interactions. His hobbies include cooking and dancing!
Darartu Gamada
EDUCATION & ACTIVITIES CO-DIRECTOR
Darartu graduated with an A.B. in Chemical and Physical Biology from Harvard College. She currently works as a research assistant in a structural biochemistry lab, where her focus is on constructing protein-DNA conjugates. She is also interested in healthcare and education. During college, she was part of the teaching staff for organic chemistry courses and a teaching assistant for a computer science summer course in Ethiopia. Her hobbies are studying new languages, practicing chess puzzles, and listening to music.
Dominic Chung
VOLUNTEER CO-DIRECTOR
Dominic is originally from Ft. Lauderdale, FL and graduated with an A.B. in Molecular and Cellular Biology at Harvard College. During his time there, he advised first-year students as a Peer Advising Fellow, served on the board for the Harvard Caribbean Club and Harvard BGLTQ/Allied Students in Sciences, and completed immunology research in the Harvard Life Sciences department. He is currently on his gap year before applying to medical school. His hobbies are eating spicy chicken sandwiches, tanning by the pool, and playing with his two golden retriever dogs.
Amisha Kalra
VOLUNTEER CO-DIRECTOR
Amisha is majoring in sociology with a specialty in "Knowledge, Action, and the Public Good" as well as "Law and Society" at Bates College. She is from Millburn, New Jersey. Amisha plays Division III Golf at Bates College and is a part of the South Asian Student Association (SASA) as well. She's also a huge lover of animals- namely because of her cats Robin and Tiny (who deserve a shoutout). She is so excited to be the volunteer director at The Connected Foundation and help this aspiring non-profit flourish! In her free time, she enjoys traveling and spending time with family and friends.
Akanksha Agarwal
ACCESSIBILITY & EQUITY DIRECTOR
Akanksha is an undergraduate Psychology student at The University of Melbourne, Australia. Having lived in India, Sri Lanka, and Singapore has shaped her international outlook and instilled an appreciation of diversity. This awareness and exploration of difference in experience has sparked her work at Connected. From working in social impact startups to user experience design- impact is close to her heart. She strongly believes in creating a world wherein the elderly feel loved, supported and celebrated each day.
Serena Zhao
HEALTH ADVOCACY DIRECTOR
Serena is studying Biomedical Engineering and Public Health as a Pre-Medical student at Harvard College. She is interested in research, entrepreneurship, STEM education, and environmentalism, and has past experience in these fields as a researcher, educator, and activist. She is passionate about healthcare equity, medicine, global health, and meaningful interpersonal relationships and hopes to help elders access healthcare smoothly and fully while educating youth volunteers. Serena is originally from Long Island, NY. Her hobbies are exploring nature, going on scenic runs, and cooking.
Omkar Ghenand
DATA COLLECTION & RESEARCH DIRECTOR
Omkar is majoring Biological Engineering (Course 20) at MIT. Since high school, Omkar has always had a longstanding interest in the intersection of STEM and medicine. Since coming to MIT, he's participated in a research project applying AI and data science for mental health research, which drew him to his current role at Connected.
Evan Ellis
CHIEF TECHNOLOGY OFFICER
Evan is studying Electrical Engineering and Computer Science at the University of California, Berkeley. There, he is a member of the Mobile Development Club MDB. Evan loves software engineering, quantum computing, and competing in hacking competitions. He is so excited to join the Connected team and grow the national movement!
Scott Sawaya
Financial Director
Scott Sawaya is studying Economics and International Development at Brigham Young University. His focus is on education policy and how proven psychological practices can be used to empower learning both in the developing world and within the U.S. school system. Scott is originally from Kansas but has lived in Spain for two years, loves cooking, and is really excited to help the Connected Foundation keep growing and be successful.
Camryn Dixon
Director of Outreach
Camryn is studying the History of Science and African American Studies at Harvard University. She is interested in the intersections between race and medicine and hopes to dedicate her future career to addressing the disparities. She is from Brooklyn, NY. In her free time, she enjoys research and spending time with friends.
Jonathan Fong
Website Developer
Jonathan Fong is studying Computer Science at Santa Clara University. He is interested in software engineering, data science, and competing in hackathons. Outside of school, his hobbies include riding his bike with his family and playing basketball with friends. He is excited to be part of the Connected Foundations team and is glad to help.
Samuel Chu
Website Developer
Samuel Chu is a Data Science student at UC San Diego. He enjoys spending his free time doing programming projects and playing sports like basketball and tennis. He is passionate about solving problems using data analysis and building impactful projects. Samuel is excited to help out at Connected Foundation.
Hao Teng
Website Developer
Hao Teng is currently a senior at Brooklyn Technical High School and has been programming for more than 5 years. He enjoys working with anything that is related to science and technology. He also has participated in and organized hackathons in New York City, and he is looking forward to helping The Connected Foundation towards its mission.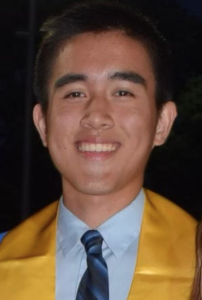 Bill Zhang
Co-Director of social advocacy
Bill is studying Biology and Economics at the University of Pennsylvania. He is passionate about translational research, biotech entrepreneurship, and bridging health disparities. Currently, he's conducting a research project on the effects of hospital mergers and acquisitions on cost and quality of care. Through Connected, he hopes to move the needle towards health equity!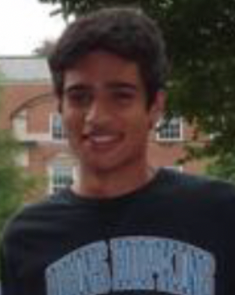 Anjay Ambegaonkar
co-director of tech literacy
Anjay is studying Neuroscience at Johns Hopkins University. After volunteering at a local memory center and co-founding DementiAid, a youth-led nonprofit focused on improving quality of life for people with dementia, he developed a passion for geriatric care and neuroscience research. Anjay published a review paper called "The Use of Mobile Applications as Communication Aids for People with Dementia: Opportunities and Limitations," where he outlines some of the challenges that patients and their caregivers face technologically. He hopes he can alleviate some of these challenges through The Connected Foundation.
Tej A. Patel
Co-Director of social advocacy
Tej is studying Molecular Biology, Healthcare Management, and Finance at the University of Pennsylvania and Wharton School. He is interested in translational research, entrepreneurship, and delivering healthcare to underserved populations. Tej joined The Connected Foundation to help cancer patients in the Philadelphia area understand and afford their treatment. In his free time, he loves to play basketball, watch movies, and play the violin!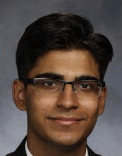 Sachin Naraparjau
co-director of tech literacy
Sachin Naraparjau is currently studying Computer Science at the University of Maryland, College Park. He was drawn to his role at Connected as he wants to connect his passion for Computer Science and programming with his desire to help those in need. In his free time, he enjoys spending time with friends and family as well as playing sports.
Alaha Nasari
Social Media Director
Alaha is a current sophomore concentrating in History and Science with a minor in Global Health & Health Policy at Harvard. She is excited to be working with the Education and Activities department at the Connected Foundation. Her past experiences in public service, specifically in the development of curriculum for education programs, have inspired her to develop her skills and passions further here at Connected. She is looking forward to all the amazing things she will be able to accomplish!
Alexander Soloviev
Health Advocacy Co-Director
Alex is studying Molecular and Cellular Biology with an emphasis in Neurobiology as a Pre-Medical student at the University of California, Berkeley. He currently works as an Undergraduate Student Researcher at the UCSF Memory and Aging Center. Alex is interested in neurodegeneration, mental health, and healthcare equity. His hobbies include playing ice hockey at Cal, surfing, and film photography.